THE « INN-CO » PROJECT : WHAT IS IT ?
Solidarity and Social Economy has the capacity to address certain challenges that Europe is facing, particularly the need to promote sustainable and socially inclusive economic growth that creates jobs. However, actors in the SSE face development difficulties for multiple reasons, including a lack of financial support, fragmentation, inappropriate commercial strategy, and lack of visibility.
In recent decades, digital technologies have facilitated interaction between economic actors globally. Thus, interesting approaches to organizational and business models have been developed. One of these is the collaborative economy, which uses digital platforms to connect collectives to exchange goods and services directly and simply through « collaborative economy platforms ».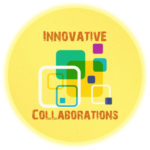 It is in this context that the INN-CO project was born: to create an innovative collaboration between social actors based on sharing and exchanging resources and skills to overcome the complex challenges of the sector in the fields of training, research, or economic exchange.
The ambition of the INN-CO project is to increase the visibility of SSE organizations and demonstrate their contribution to the development of social fabric in the countries concerned by creating synergies. The idea is to combine efforts and knowledge for the creation of digital strategies and technologies that help groups of social entrepreneurs cooperate towards a common goal with an innovative approach to collaboration.
The development of social enterprises can be facilitated through three steps:
Identifying the key success factors of social enterprises ;
Enhancing their competitiveness through innovation and the development of collective skills ;
Promoting innovation processes by creating synergies between organizations and new common European models.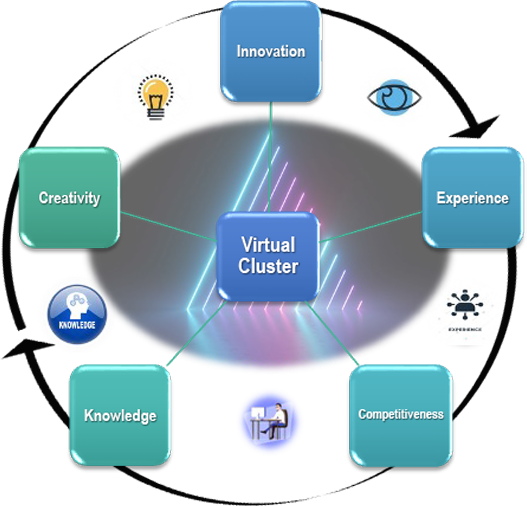 How did the collaboration go ?
The collaboration was organized from the beginning of the project, with each partner being associated with a defined theme:
Poland: Social economy in Europe;
France: Economic collaborations;
Cyprus: Digital communication, interculturality, and management;
Belgium & Italy: Design of the visual tool and digital platform.
Depending on the host country, the five partners focused on the defined theme. A typical day could look like the following:
The host organization prepared a schedule in advance, covering the three days of the seminar. Most of the time, they proposed a half-day alternation:
✔️ Mornings were dedicated to meetings with local social economy structures. These local actors were carefully selected for their innovative approach and their ability to bring elements of reflection related to the theme of the day.
✔️ In the afternoons, the European partners met in small working groups to lay the groundwork for the tools developed.
To illustrate the project's activities, here are some key figures:
5 European partner organizations: Belgium, Italy, Poland, Cyprus, and France ;
6 on-site seminar meetings: Poznan, Lyon, Brussels, Cyprus, Italy, Lyon (closure) ;
5 video conferences between European partners ;
1 event organized by Arobase (in Toulon on December 14, 2022) ;
4 events organized by the other partners ;
2 collaborative tools created :
Output 1, coordinated by Arobase
Output 2, coordinated by the Italian partner.
OUTPUT 1: THE MODEL OF COLLABORATIVE DESIGN
Collaborative innovation is a model of collaboration between groups of people and/or companies using networking and exchange of experiences to achieve goals that cannot be achieved individually, with a particular focus on social impact.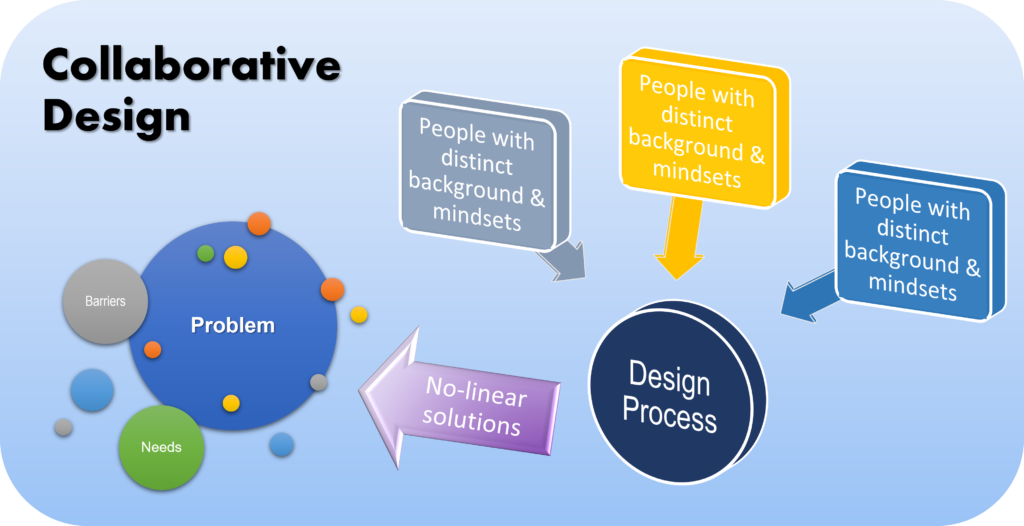 The need for these social organizations to be more efficient in an ultra-competitive social context requires them to develop forms of collaboration to solve their common problems or to develop new initiatives.
Arobase has developed, based on real-life situations, a methodological tool that has identified facilitators of collaboration. The tool also identifies factors that hinder collaboration within a group and proposes techniques to overcome them.
OUTPUT 2: COLLABORATIVE DIGITAL PLATFORM
A digital platform has been designed to stimulate collaboration in joint initiatives/activities with social impact, by developing strategic partnerships to achieve social objectives.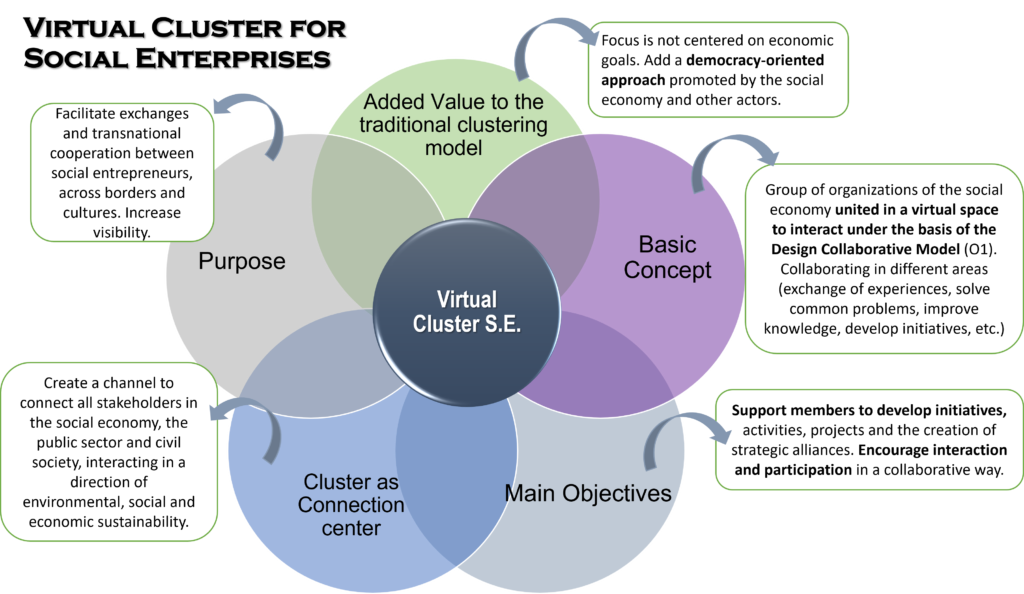 The partners of the INN-CO project thus had the opportunity to cooperate with other companies and organizations dealing with social economy in Italy, France, Belgium, Cyprus, and Poland.
The co-developed and online platform will allow European social economy structures to integrate a collaborative network to be more competitive in their sector of activity. This platform focuses on networking, sharing ideas and experiences, and increasing their visibility at the European level.
CLOSING OF THE ERASMUS+ PROJECT IN LYON ON FEBRUARY 6TH !
The Arobase team in Lyon gathered all the European partners involved in the project on Monday, February 6th. Claire and Dounia made significant efforts to organize the event. This was an opportunity to take stock of the project together and coordinate the last actions to be taken:
Finalizing the web platform and opening it up to social entrepreneurs and stakeholders in the social and solidarity economy (enterprises, associations, local authorities…)
Listing in the map tool the visited companies and organizations that participated in the project's reflection throughout.
A retrospective was made regarding the 5 events organized in each country at the end of 2022. Based on this analysis, partners were able to work on finalizing the thematic workshops and presenting output 1 and output 2 tools.
This European project envisages that the collaborative tools developed will be made accessible and usable by actors in the Social and Solidarity Economy. Thus, as soon as they are finalized, these tools will be widely disseminated. Each European partner will have the mission of facilitating their access and animating their promotion and dissemination so that users can take advantage of them.
Furthermore, Arobase aims to devote itself to a new European project in 2023. We will have the pleasure of presenting it to you in detail when the dossier is finalized. But we can already tell you that third places will be in the spotlight.